Buyers are searching properties every day and over 90% are searching with an agent. Find what buyers are looking for by any criteria, including location, price range, or bedroom count. In the Find Buyers page, you will be able to find Buyers who are actively seeking homes in your area. You can use this to identify the high demand areas for new listings opportunities.
How to find Buyers in Buyside:
From your dashboard, hover over the Find tab, and select "Find Buyers".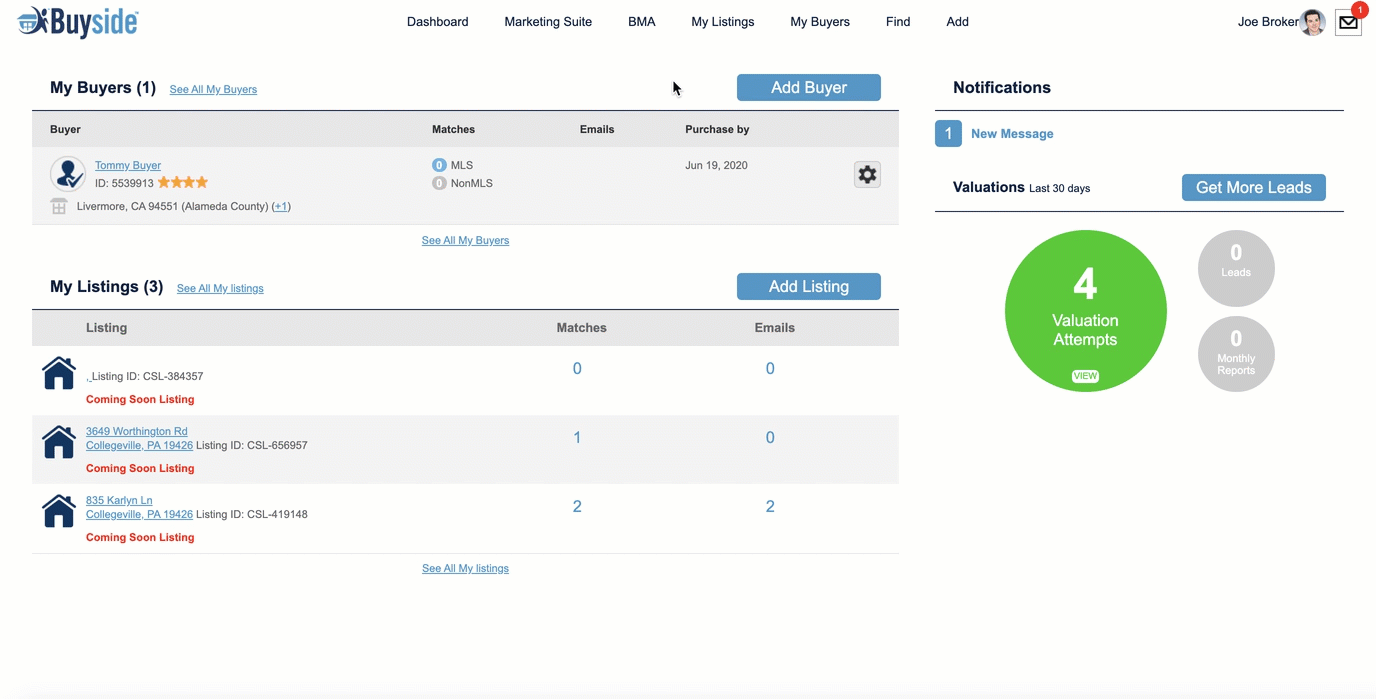 Enter the zip code, city, school district, or neighborhood of the area where you are looking for buyers. You can also narrow your search further by adding desired bedrooms, bathrooms, and price range. You can even filter on buyers with a certain number of stars. When finished, select "Search".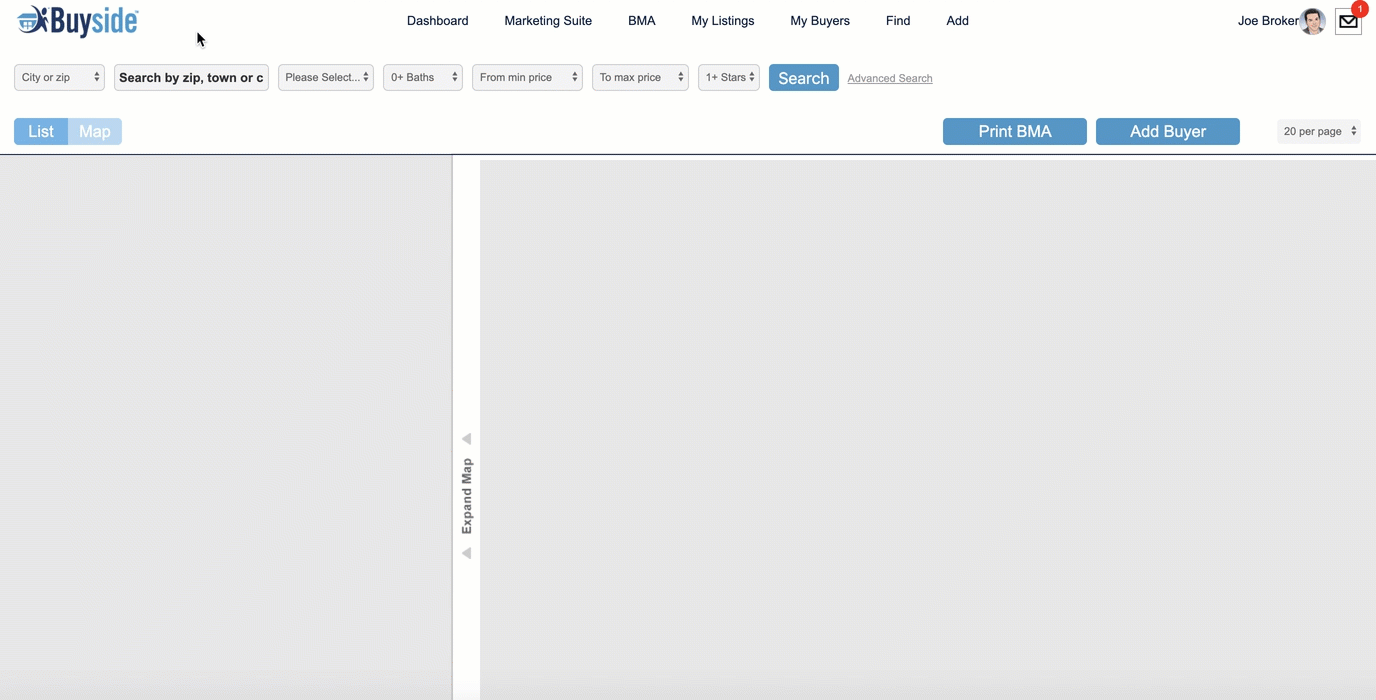 Once the map and potential buyers have loaded, you can inform the buyer's agent of your property by selecting "Contact Agent".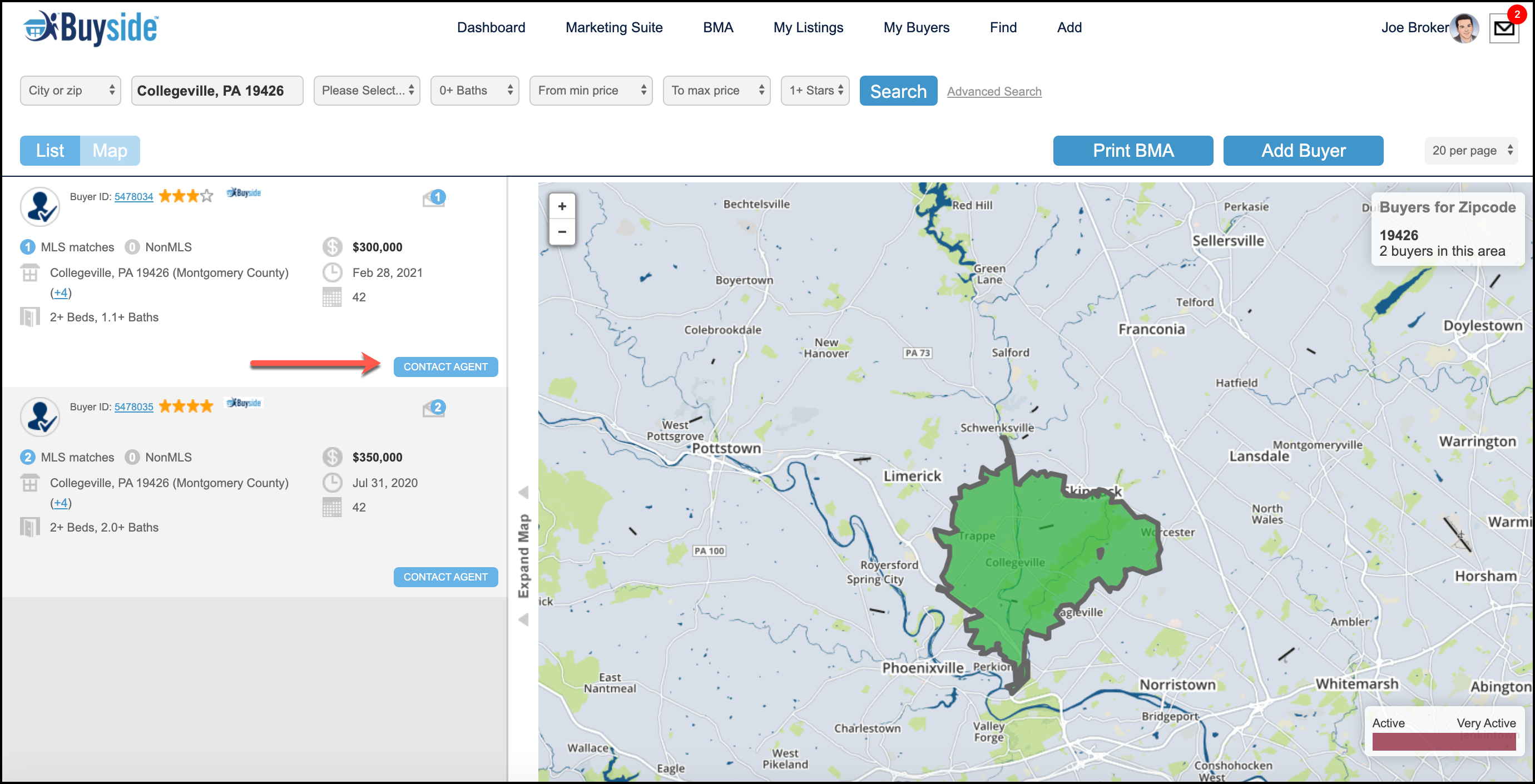 The map is dynamic. It is a great way to learn how strong the demand is for certain areas or figure out what part of town is the best to prospect. Go find some Buyers!
Contacting an agent:
Select "Contact Agent" next to the buyer that you want to contact.
Personalize the message that you would like to send the agent and select which listing you want to show them. Once finished, select "Send Email".