-- Applying the PercyHome Widget
-- Widget Advantages
Applying the PercyHome Widget
The PercyHome Widget can be added to a website of your own in just a few clicks! To do so, use the following steps:
1. Head to your Home Valuation Site in the Marketing Suite and click "Widget for your website":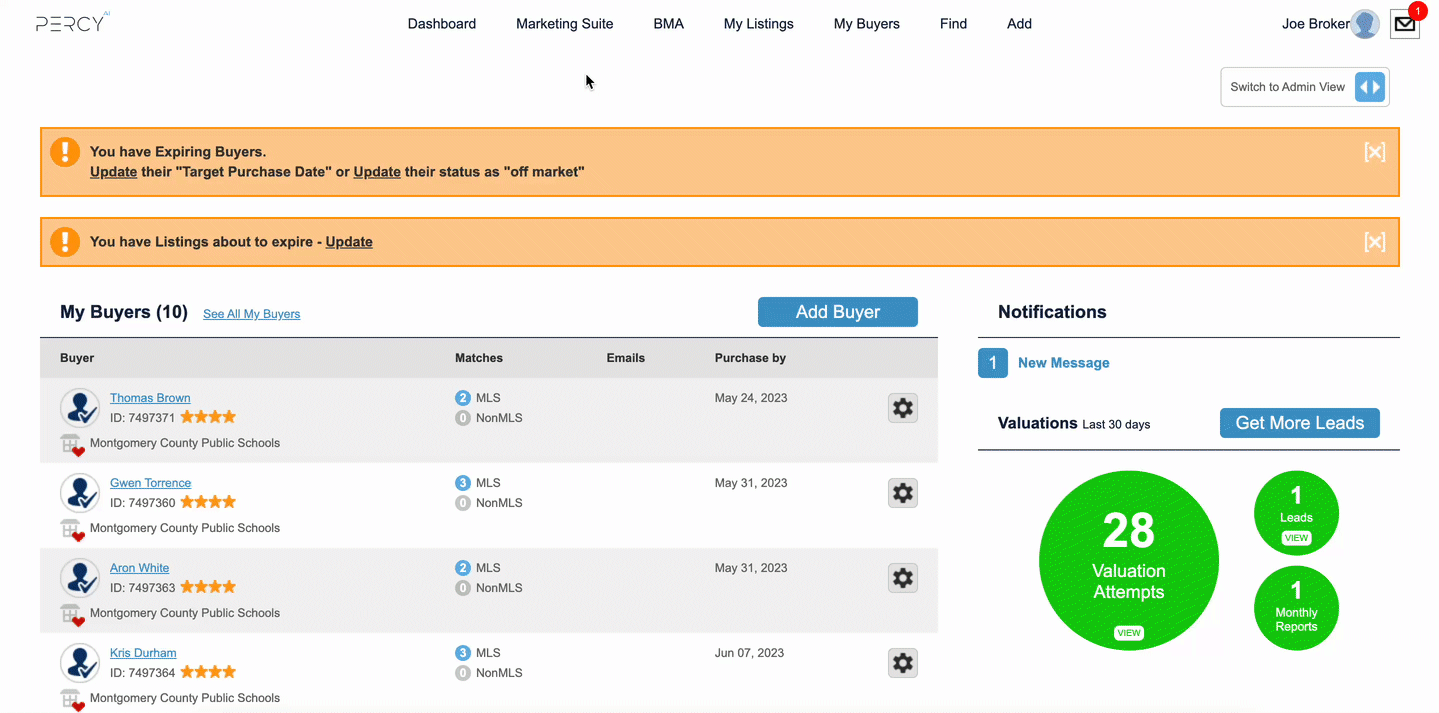 2. Scroll down and copy the code snippet provided by Percy: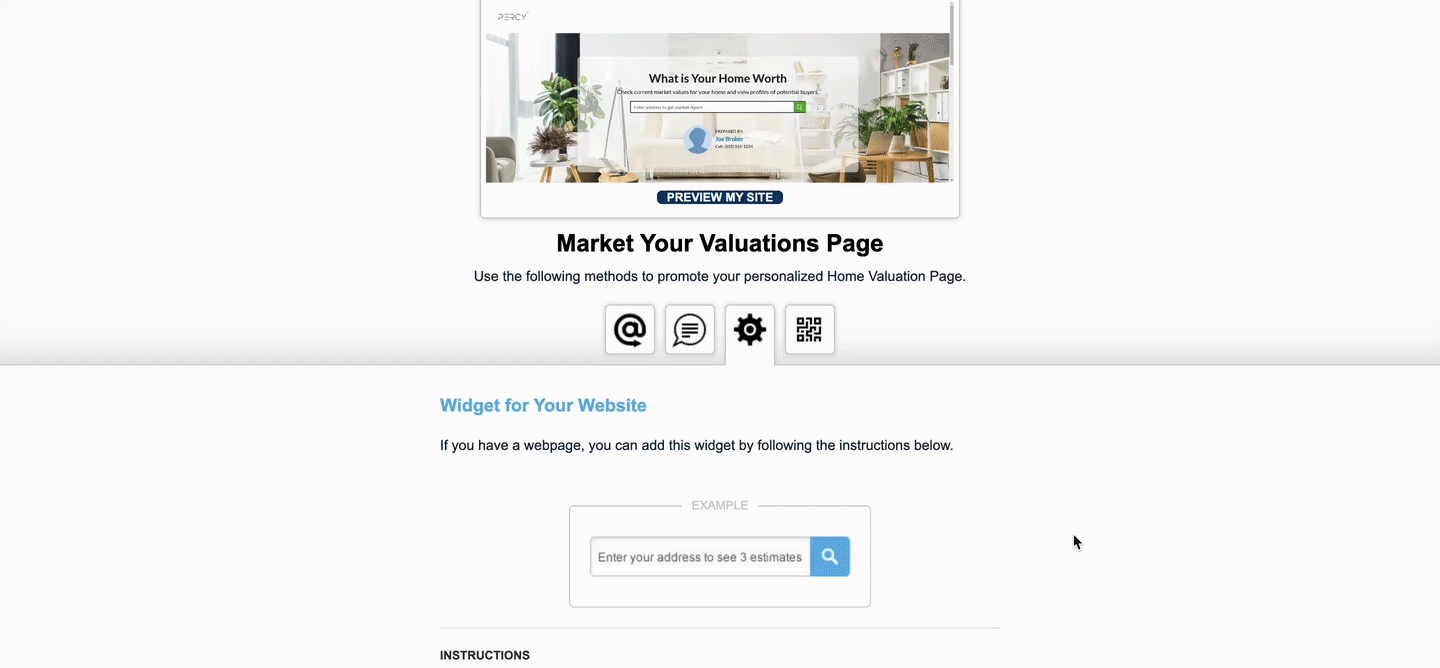 3. Add the code snippet to the source code of your own website in a desired location.
ADVANCED Pro Tip: If your website builder uses a text editor, you may be able to view the website's source code by clicking the </> button. We used it to drop the widget in the text below:

Click the source code button, paste in your widget code in your desired section ... And now it's here! No expert coding knowledge needed!
Just like that, you're capitalizing on your existing website traffic. Now ... watch your leads grow!
**Before making any changes to your own pre-existing website(s), we HIGHLY recommend seeking guidance from an internal web developer or IT specialist**
**It is also HIGHLY recommended to run several tests. For example: If using a text editor's source code, the widget may not appear until you publish the page.**
Widget Advantages
According to TechnologyWire, "The aim of website widgets is to add functionality & features of an existing website and make it more user friendly & powerful." Widgets enhance the user experience and help provide maximum value to website visitors. Below are a handful of advantages (some detailed further in TechnologyWire here).
Gather new user/website visitor information
Link social media platforms to grow your reach
Stream valuable & engaging content to "keep traffic in-house"
Boost website user engagement by capturing their attention
Increase Conversions & Customer Acquisitions!!!