-- What Is The Email Signature Link?
-- Why Include It In Your Professional Bio?
-- Sample: Bio with Signature
What Is The Email Signature Link?
Percy's Marketing Suite provides a direct link to your PercyHome Site, designed specifically so that agents and brokerages can add it to email signatures without hassle.
To find your own, copy-paste ready link, head to your Marketing Suite. Scroll down and select the Email Signature Link tool: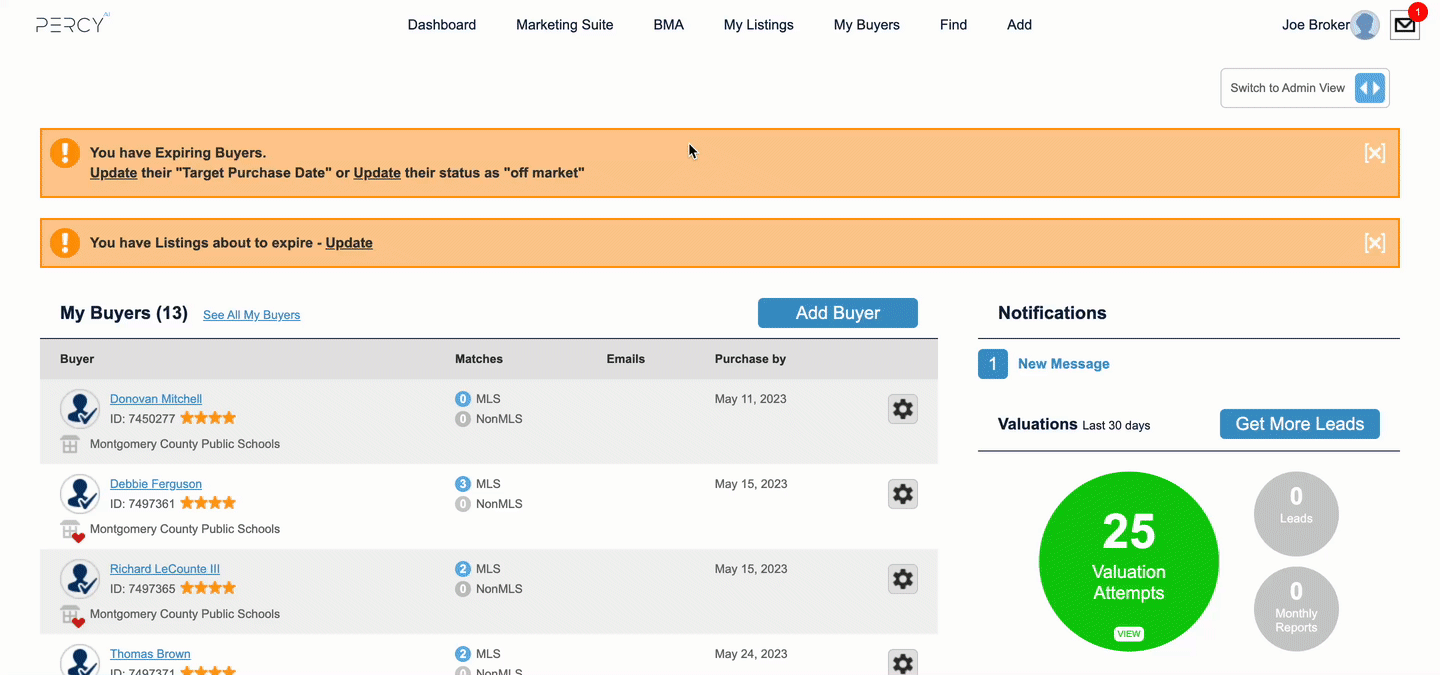 Copy the text, then head to your email system and update your signature: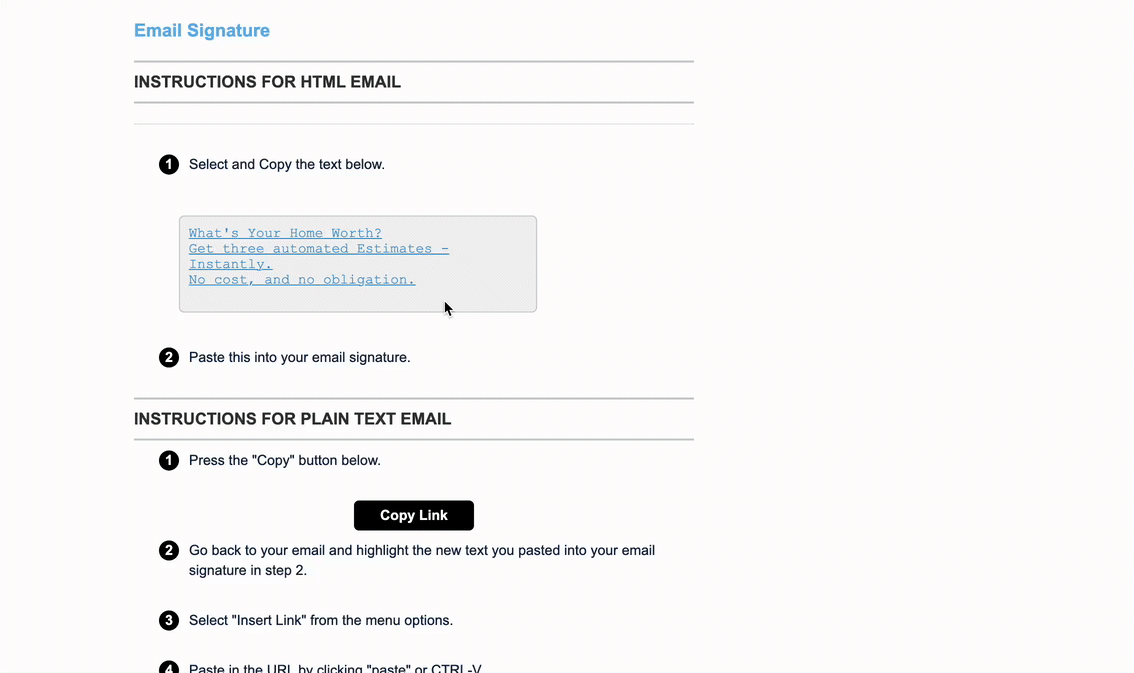 Why Include It In Your Professional Bio?
Professional Bio's often carry a bit of a personal touch and flair. Especially when describing one's self, it is typically encouraged to boast of your network and services.
Show your curious Bio readers that you mean business -- after sharing who you are and what services you provide, give them a link to your home valuation services ...and get the conversation started!
We understand some Bio's might not allow for linked text ...or, you may feel a bit guarded about how you display yourself. If unsure, review the sample provided below to see how the text might flow.
Sample: Bio With Signature
[PARAGRAPH 1 / "ABOUT ME"]
Joe Broker is compassionate Realtor, exuding commitment and determination as he sees to each client's every need. Joe is a Rockville area native. He seeks to find people their "forever" homes, short-term properties, rentals and more, with special, welcoming care at every turn. ETC ETC
[PARAGRAPH 2 / FOUNDATION OF SERVICES OFFERED]
With his wife, Lucy, Joe ran the recreational sports department for the City of Rockville for the past 10 years. They know the neighborhoods! Joe obtained his Real Estate license in 1997, Lucy in 1999, and together they formed The Broker-Lister Team in 2001. The Broker-Lister Team offers ETC ETC
[CLOSE / LEAD INTO LIST OF SERVICES OFFERED & EMAIL SIGNATURE LINK]
Got a property already? No worries! The Broker-Lister Team is here to help you too! Especially in today's changing homeownership climate, it's important to keep tabs on your home's value...and what's happening with sales 1 or 2 blocks over. You can get these insights and more with us, simply by checking in on your home's value. So…. What's your home worth? Find out for free, today. No cost, no obligation.