Bring the market with you to your Listing Presentation! Show homeowners the demand side of the market to differentiate yourself from the competition. The BMA can be used as a supplement to your CMA, providing the homeowner with insights into how many buyers are currently looking for home just like theirs!
Generating the BMA:
Select BMA at the top of your dashboard.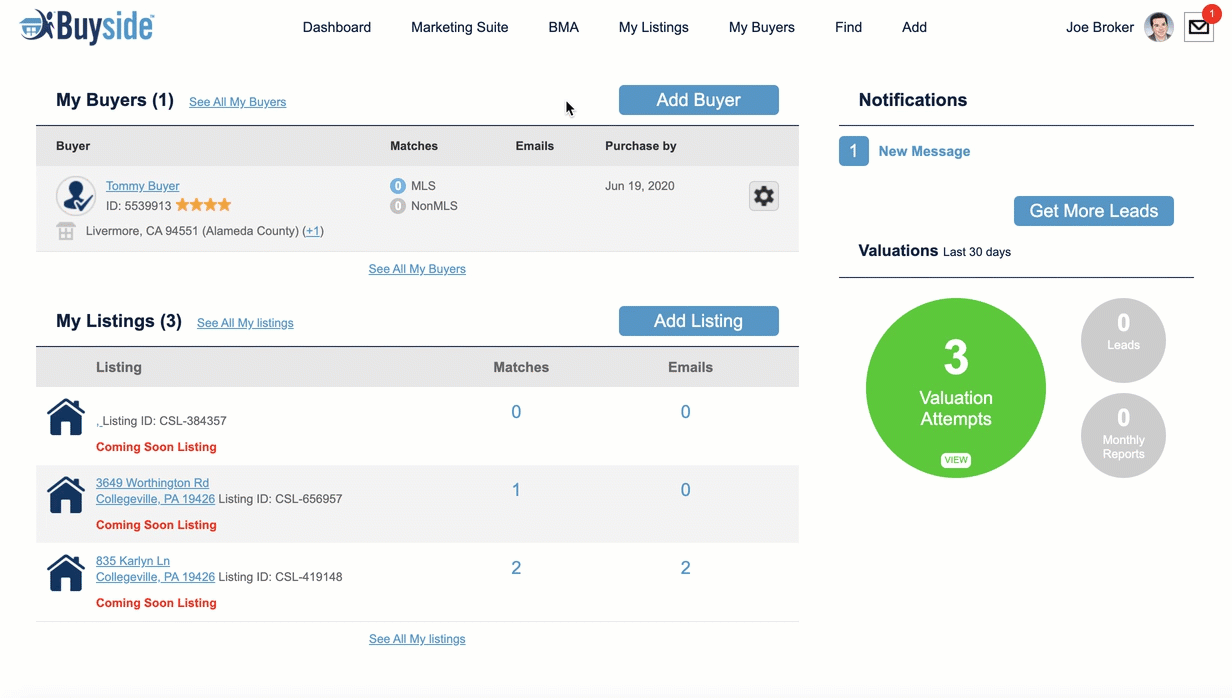 Enter the address of the property that you will be going on a Listing Presentation. Select the full address from the drop-down list and select Next Step.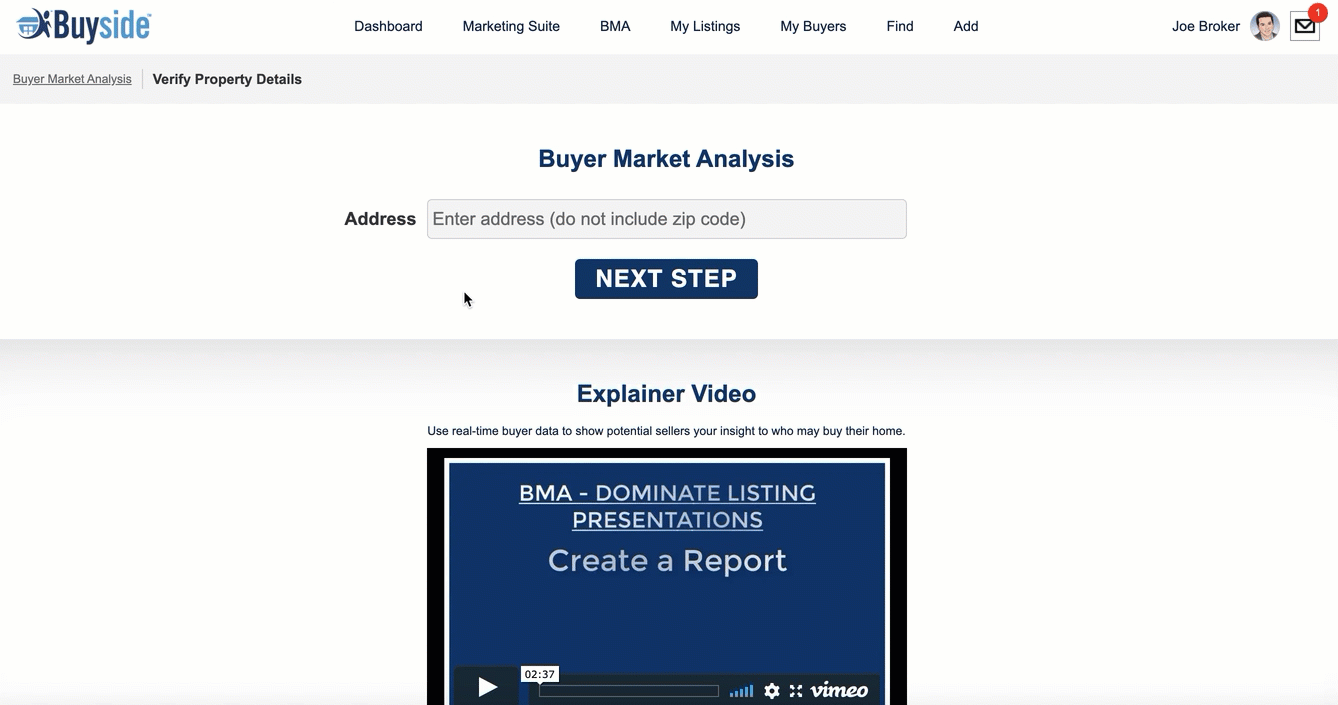 Verify the specifics of the property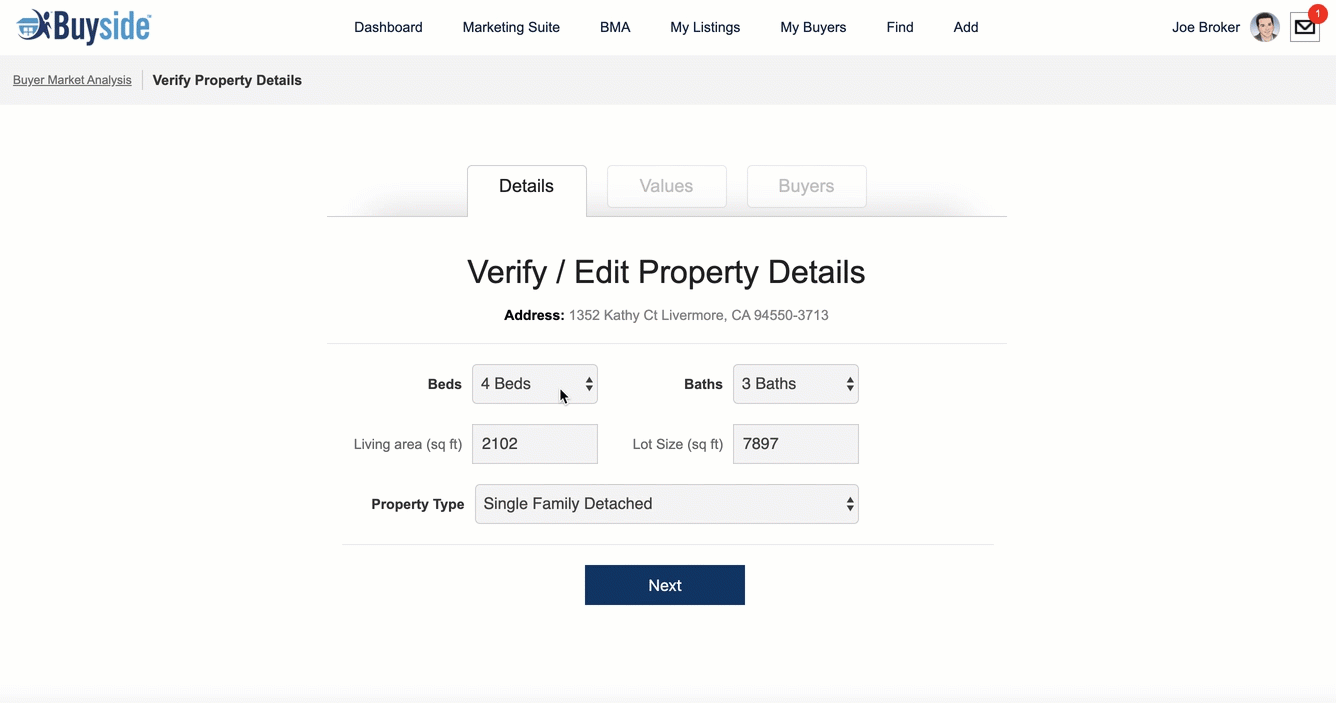 Then select up to 3 AVMS (Automated Valuation Models) that you want to display on the report. When selected, the circle will illuminate in green. Select Next, when ready.
You can select the price ranges in which you would like to show featured buyers on the report. Drag the slider to adjust to a higher or lower price range; which in turn will change the number of potential buyers that will match with the property. Once you have decided on a price range, select Generate PDF.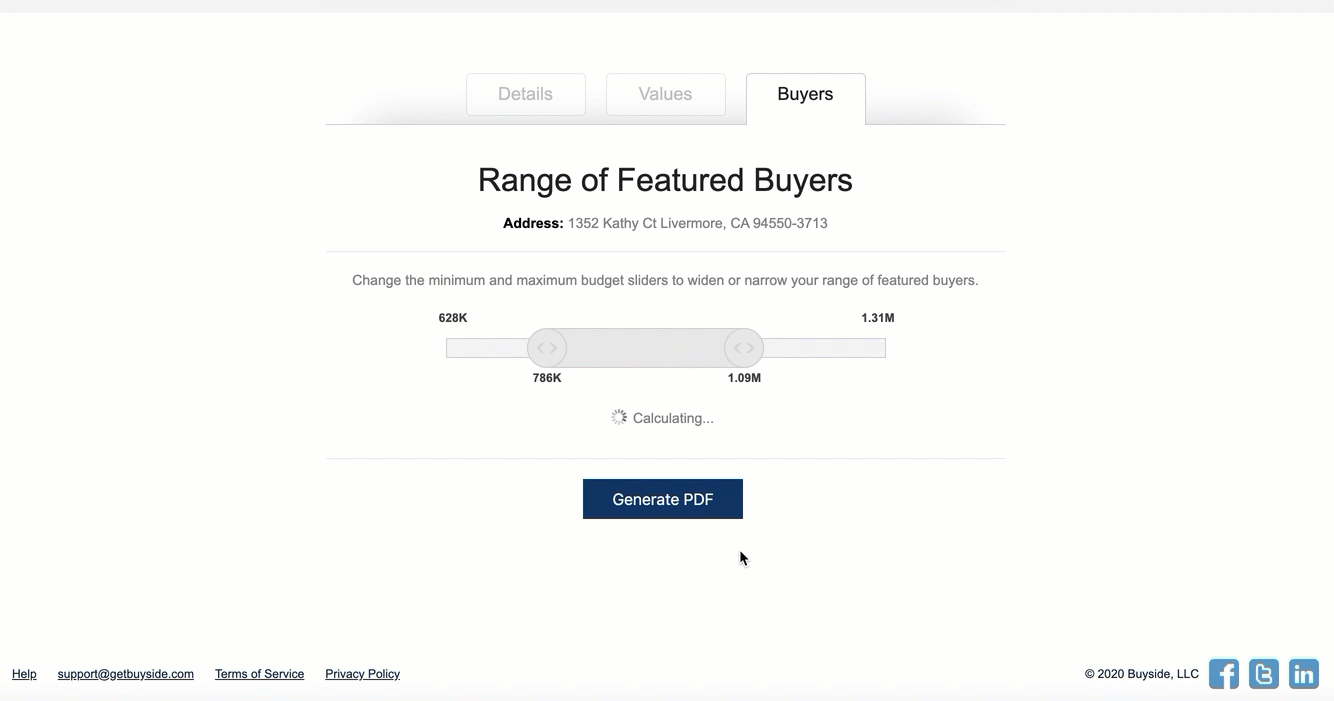 That's it! It's as easy as that. You will have the ability to view the report on your browser, and it will also be downloaded as a PDF to your computer.