From your Admin Dashboard, you can see the total amount of activity in your brokerage within a chosen time period.
Once you select the time period and office that you want to see, select "Search" to update the graph.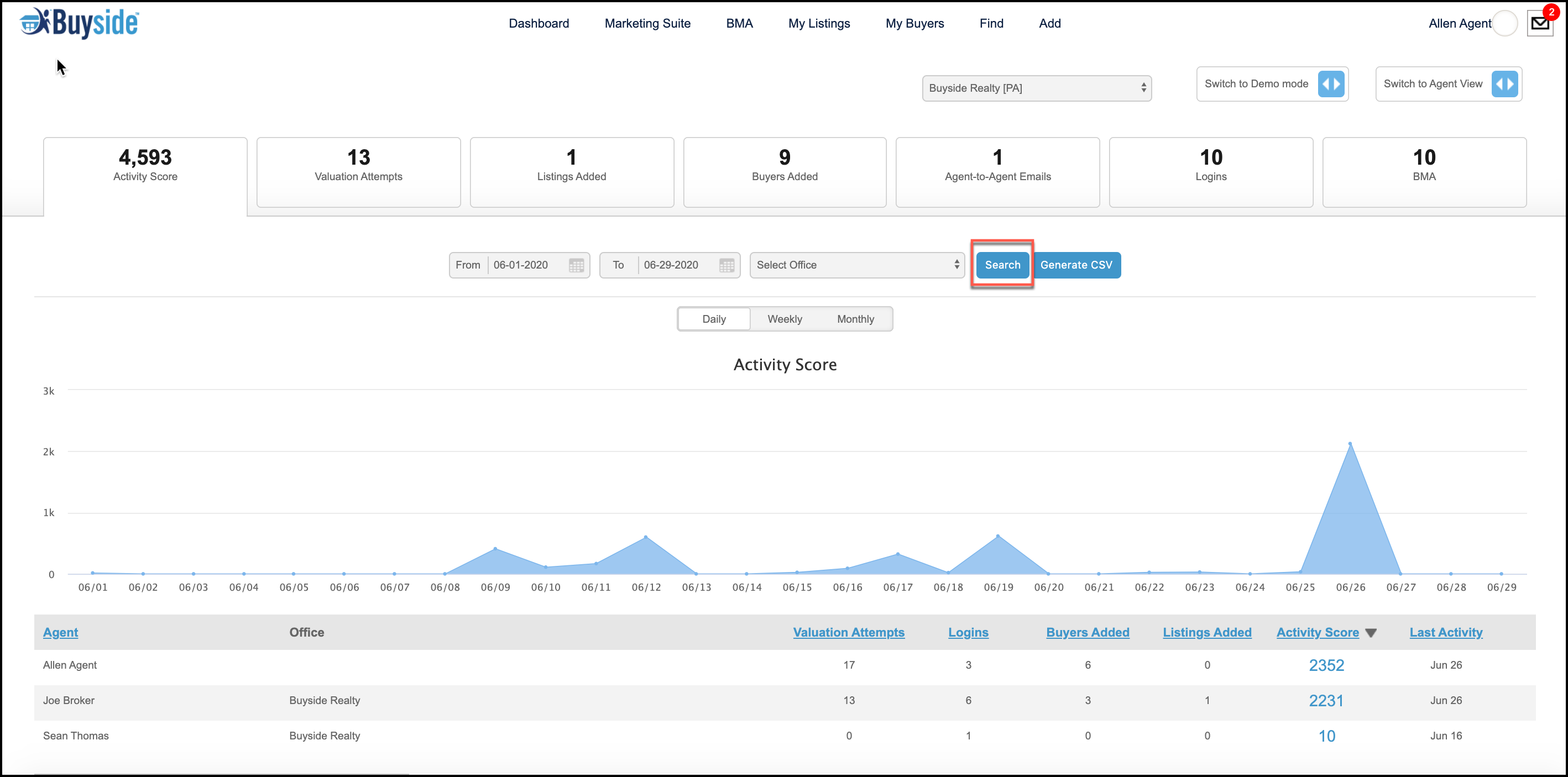 Once the graph has updated, you will see the activity score for your brokerage or specific office. If you hover over a point on the graph, you can see the exact amount of activity for that day, week, or month.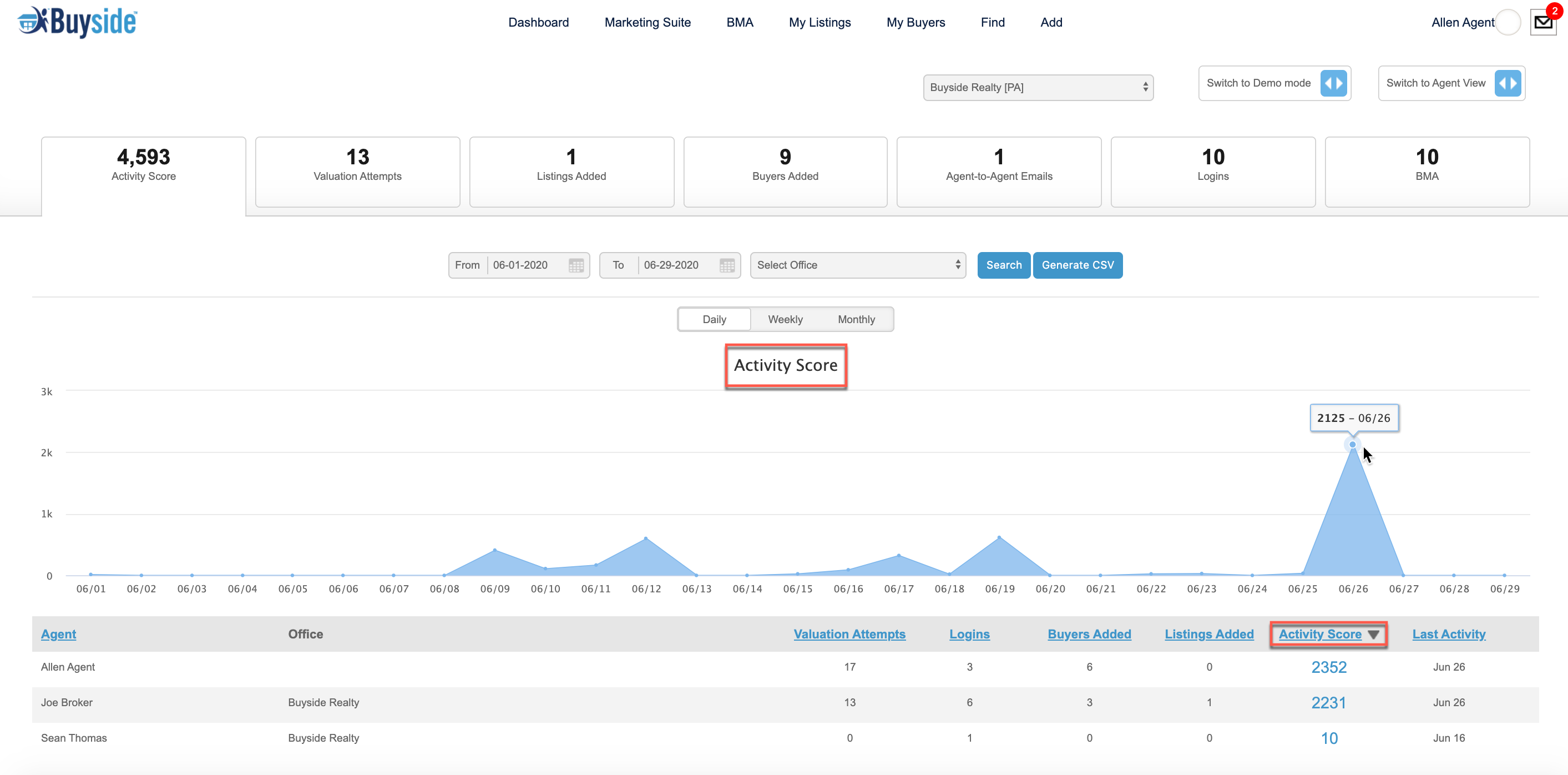 If you scroll down to the bottom of your dashboard, you will see a breakdown of the activity score points. Certain activities are more points than others, so encourage your agents to go for the higher point activities!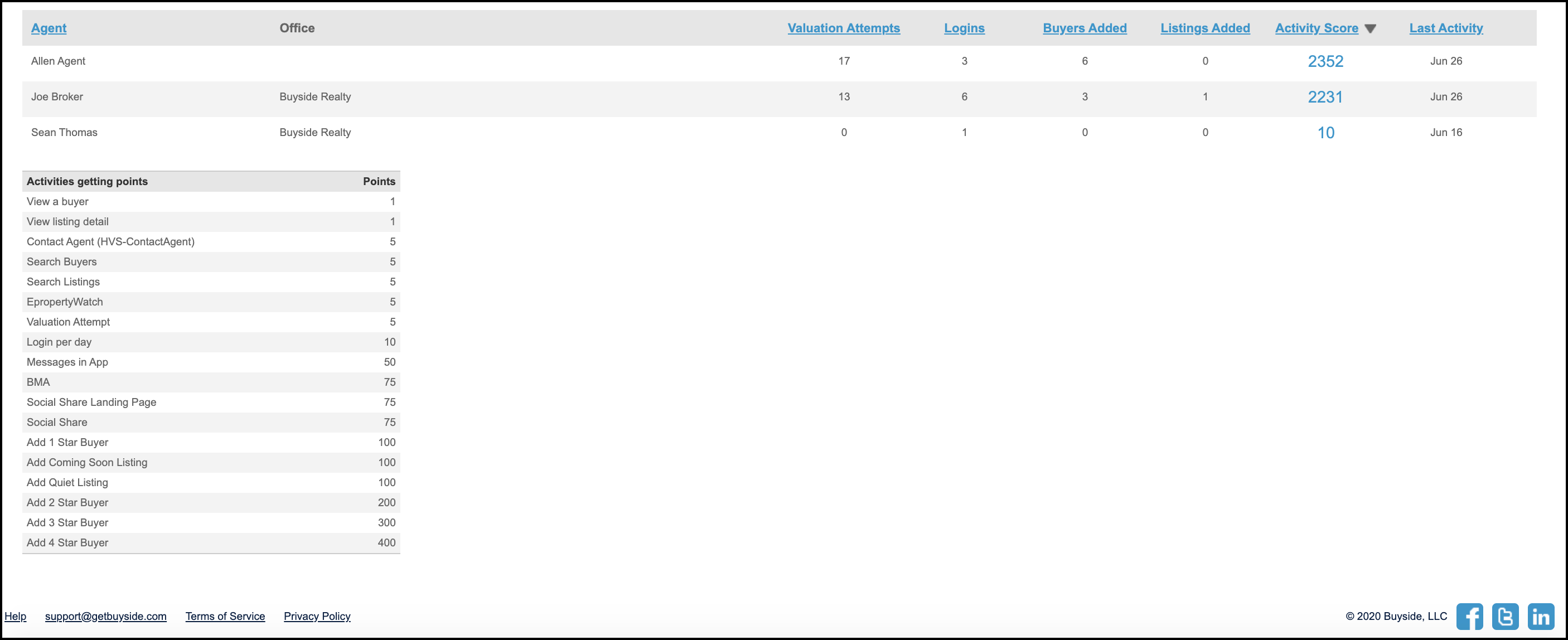 Admin Dashboard: Reviewing Activity Score - 1-Pager
(Click here to download)