Many of us use social media in our business every day! This is a way for you to get new seller leads while you are working on other transactions. Find out how to post your Home Valuation Site with your friends and followers on your social media pages below!
From the main navigation bar, hover your mouse over Marketing Suite. Next, click on Home Valuation Site

You will see 4 different options below your site preview. Select Share on Social Media: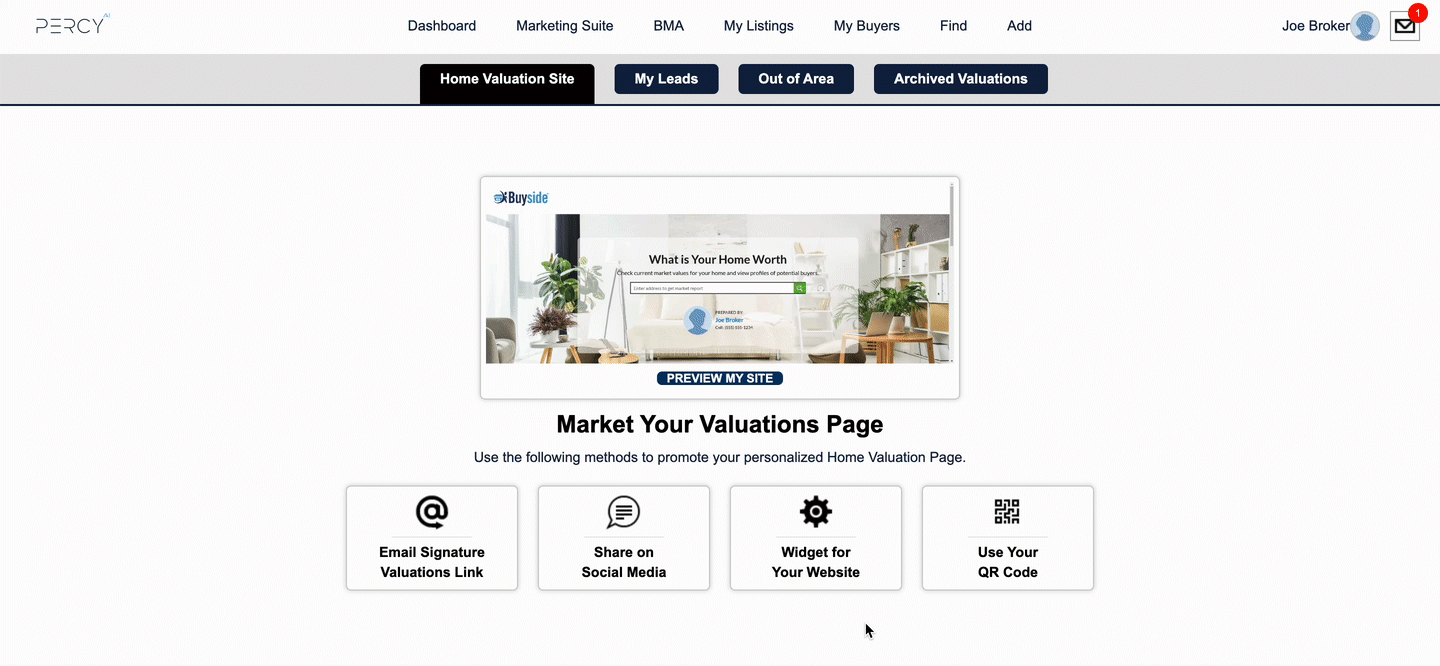 Finally, you can choose the site you would like to share on (Facebook, Twitter or LinkedIn).
Pro Tip: When sharing, it is important to have a CALL TO ACTION! Give your followers a compelling reason to check out the site vs. just sharing the link!
How to: Post Your HVS on Social Media - 1-Pager
(Click here to download)