Nextdoor is a social media platform that connects neighbors to neighbors. Similar to Facebook, you can create an account and Add Friends. However, Nextdoor has more of a focus on encouraging interaction with people specifically in your neighborhood. This includes anything from starting a book club to offering up dog walking services.
The platform is absolutely a great place to market your real estate business and it is easy to sign up.
Setting up your Account
1. Create an account, which you can do by either going to www.nextdoor.com or downloading the apps below.
2. Next, similarly to Facebook, you will want to sign up for a Business Account following this link.
Nextdoor for Real Estate Professionals
Nextdoor has made it convenient for Real Estate professionals to advertise and market their business and you can find more information about that, here.
Next, you will want to start by retrieving your Home Valuation Site URL from your Buyside Dashboard. As seen below, you can do so by:
1. Navigate to your Marketing Suite.
2. Select the box labeled Email Signature Valuation Link.
3. Next, select Copy Link.
4. From here you will want to take that link and place it in your Nextdoor ads.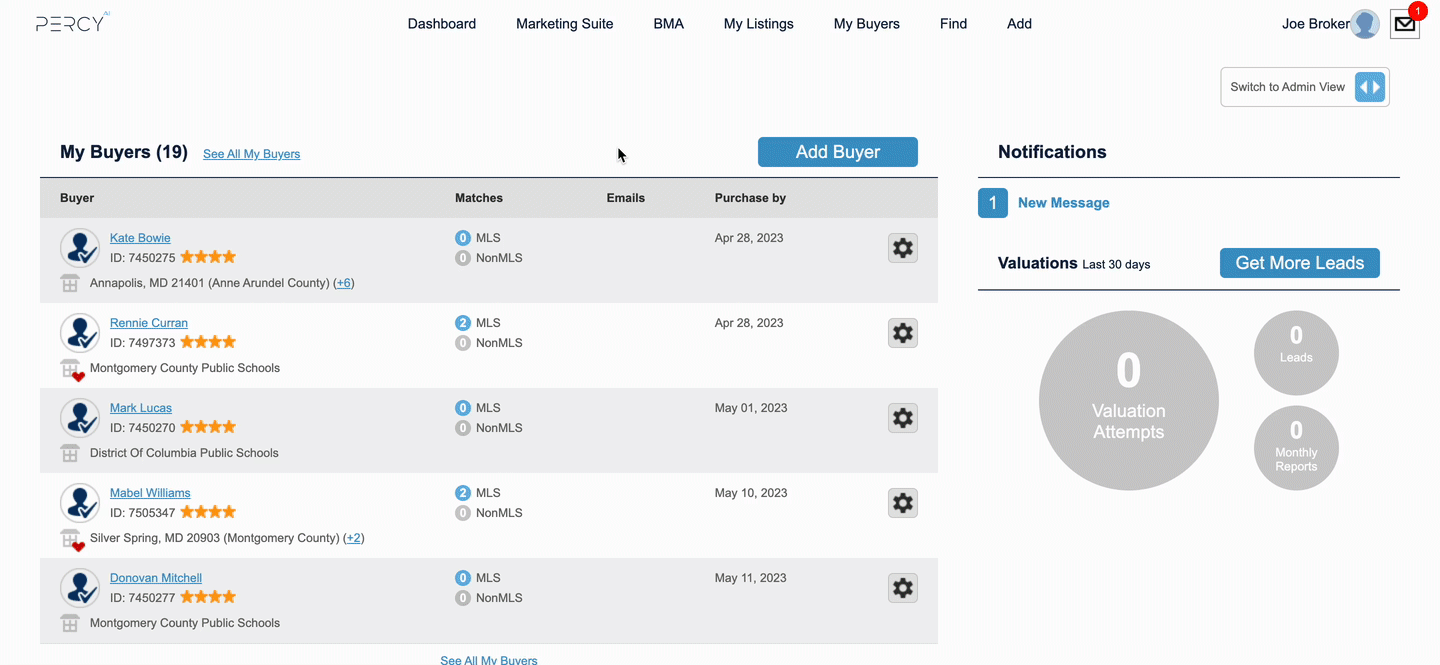 Please email support@percy.ai if you need technical help with your signature link.