If you get a seller lead online, they are likely performing due diligence in their selling process and inquiring about services at several locations. The internet has allowed brokerage and agent research to become more commonplace among homeowners.
Sending these leads snail mail to formally introduce yourself is a great way to stand out from the pack. Avery Labels help you send mail to ALL of your Leads quickly.
- What Are Avery Labels
- How to: Create Avery Labels
- How to: Create Avery Labels (downloadable 1-pager)
What Are Avery Labels?
Avery Labels are address labels produced in sticker-sheet format. They are generally considered the fastest way to get out mass quantities of snail mail, particularly for marketing efforts.
If unfamiliar, they look a bit like this: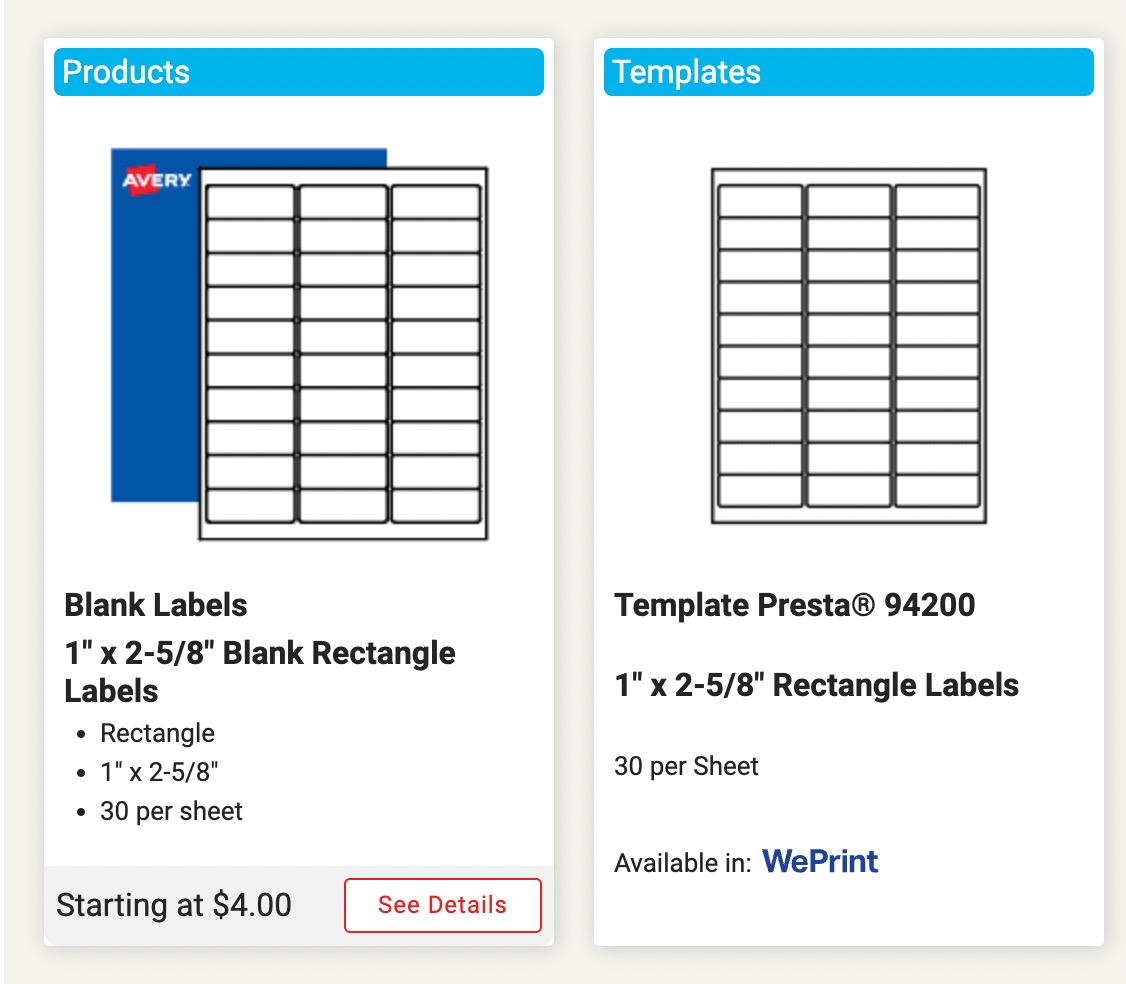 Seller leads are collected from various sources, including your brokerage and leads generated through your Home Valuation Site. Once you have prospective sellers in Percy, reach out to them and let them know you have buyers!
Pro Tip: For higher-quality leads who haven't been very responsive, try printing out a BMA and sending a copy in the mail. Make sure your BMA has a Featured Buyers page before proclaiming that they will be included in your messaging.
How to: Create Avery Labels
1. Hover over 'Marketing Suite' in the menu at the top and select 'My Leads':

2.. Click 'Download Avery Labels':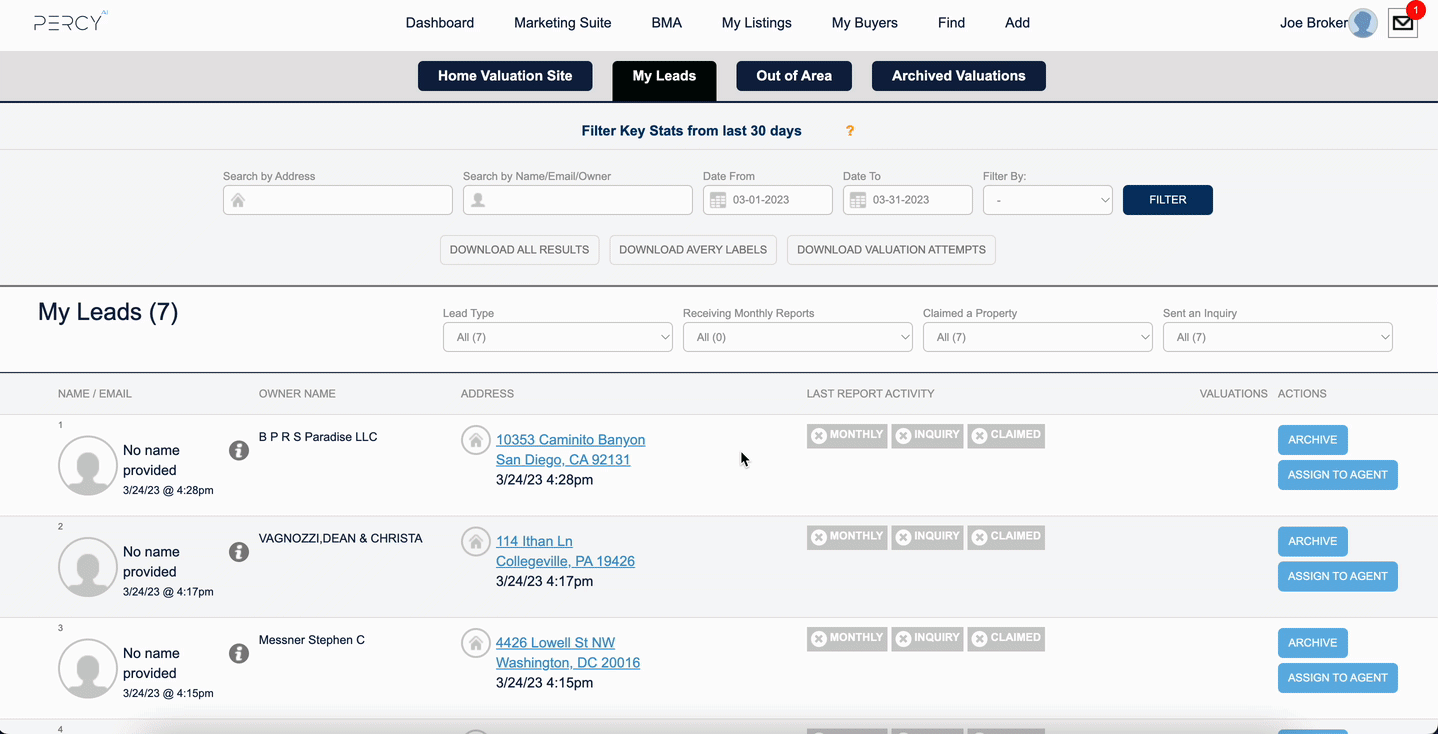 The template with your Lead name and address data will automatically download to your device.
*Please Note:
1. If you do not have a name for a valuation-attempt-turned-Lead, the name will appear as "Current Homeowner".
2.. The labels will download in the 94200 template (30 per page).
3.. You can head to a Staples or Office Store to find them in-person. Or, you could order directly from Avery's website here.
Use Avery Labels to quickly market your services, let sellers know that buyers are interested and stand out from the pack!
How to: Create Avery Labels 1-Pager (Click here to download)