This feature allows you to view all company listings, including Active MLS listings and Coming Soon listings, in one place. Bring value to your buyer clients and explain that you can see what is coming to the market before anyone. Learn how to find listings below!
From your dashboard, hover over the Find tab and select "Find All Listings" from the drop-down list.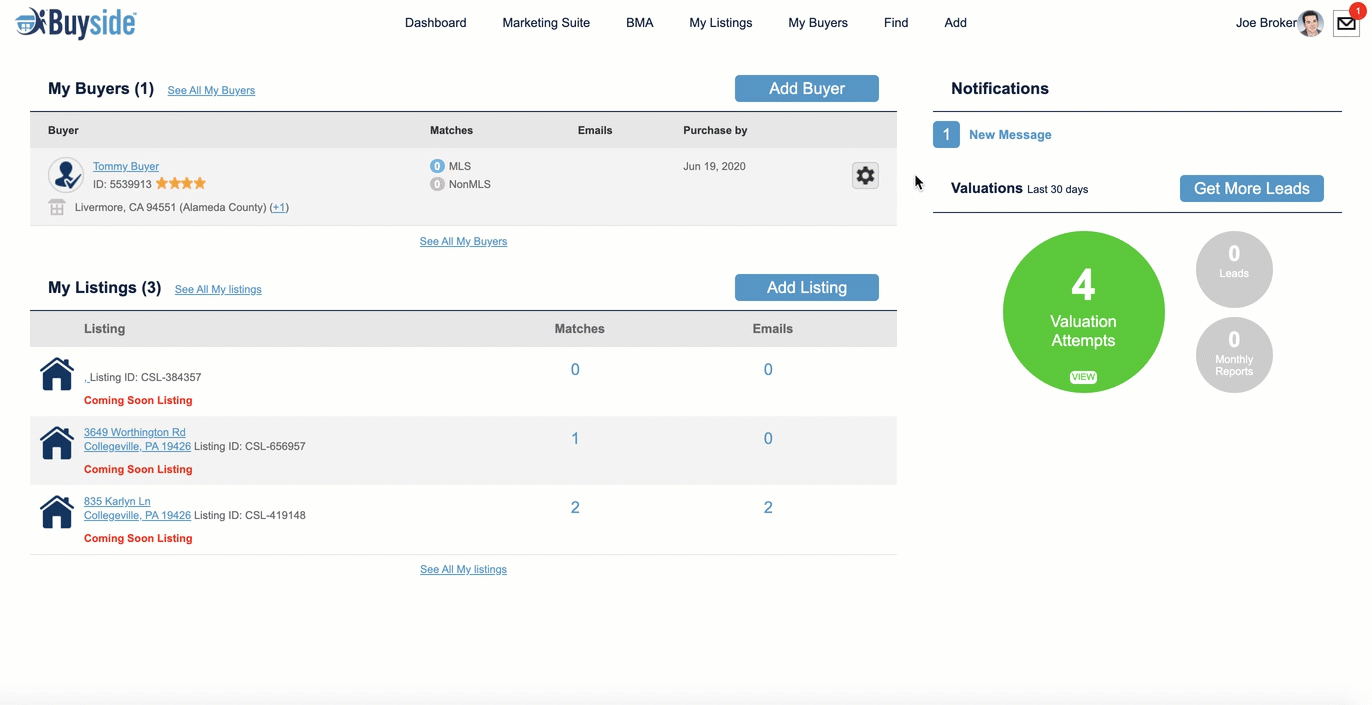 Enter the zip code, city, school district, or neighborhood of the area where you are looking for listings. You can also narrow your search further by adding desired bedrooms, bathrooms, and price range. You can even filter on Active MLS listings or non-active listings. When finished, select "Search".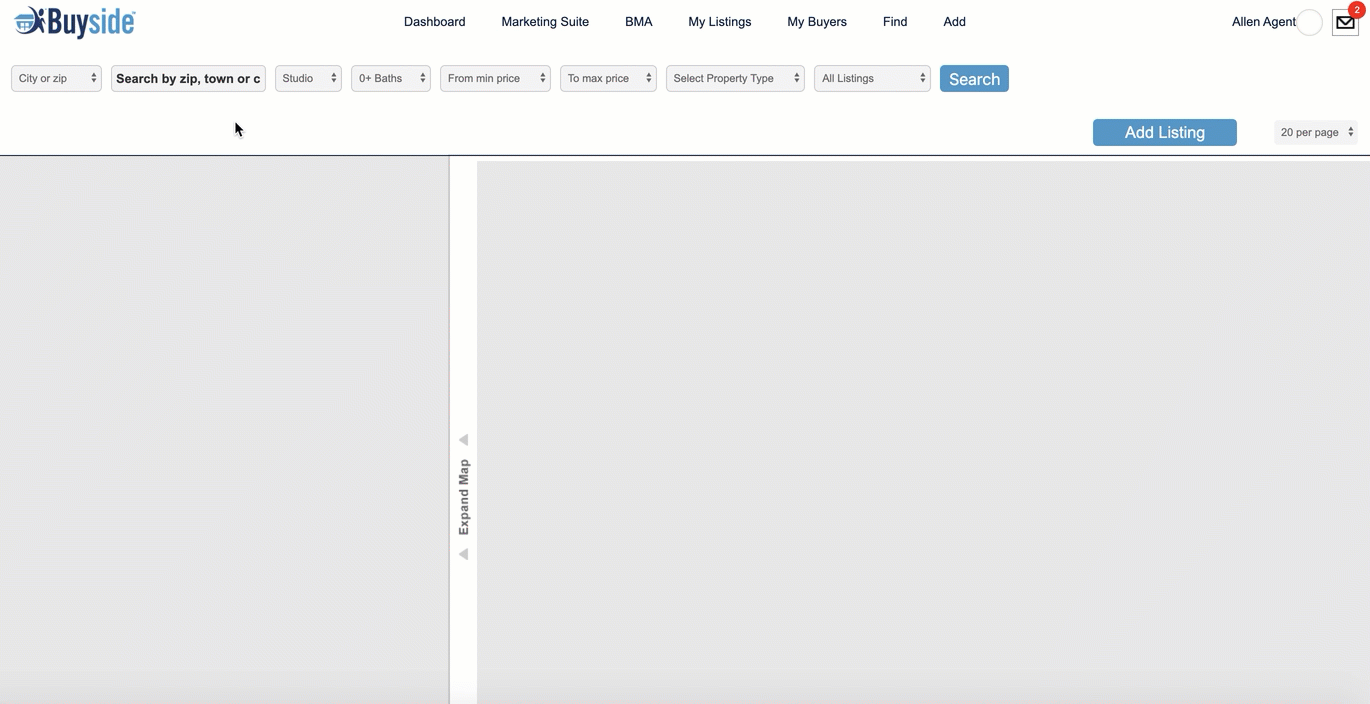 Once the map and listings have loaded, select the house icon under the address of the listing that you want to learn more about.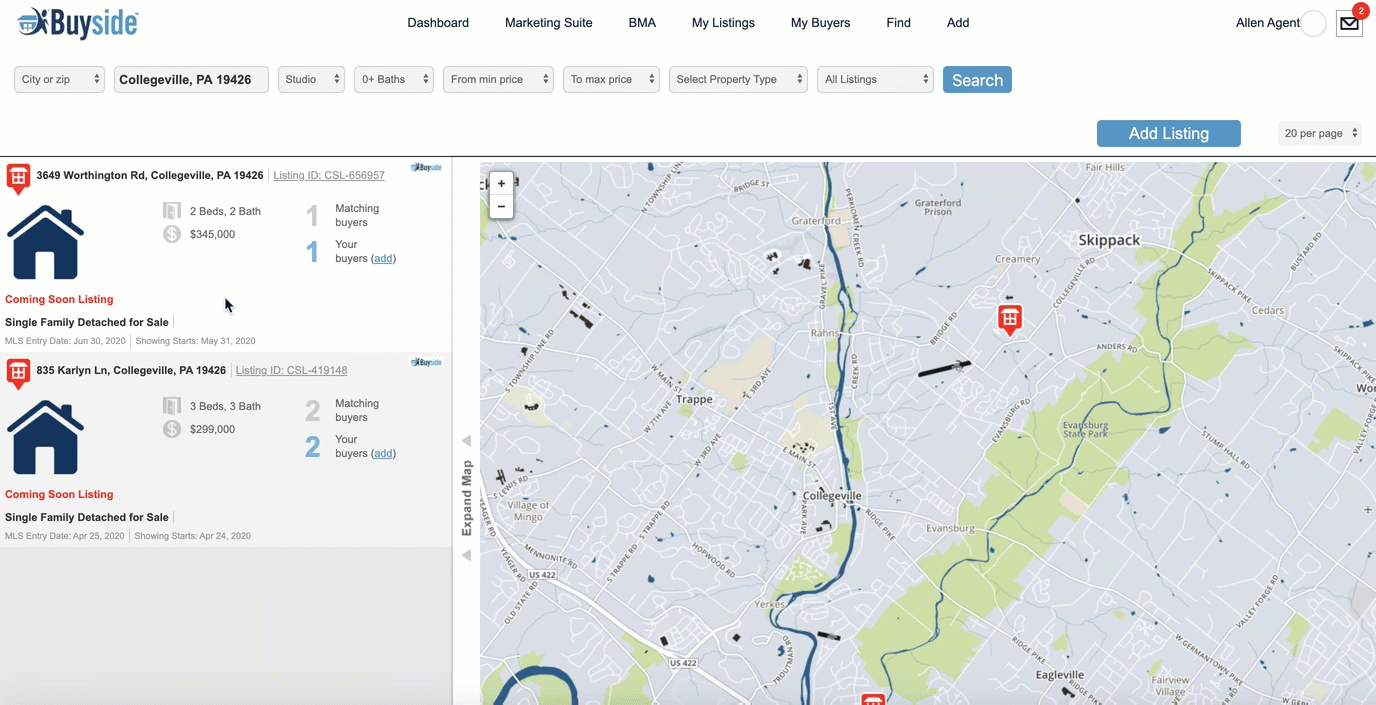 If you want to contact the listing agent, you can edit the email template on the right. Once your message is complete, select the agents of individual Buyers that you would like to contact, or simply Select All. When finished, select "Send Email".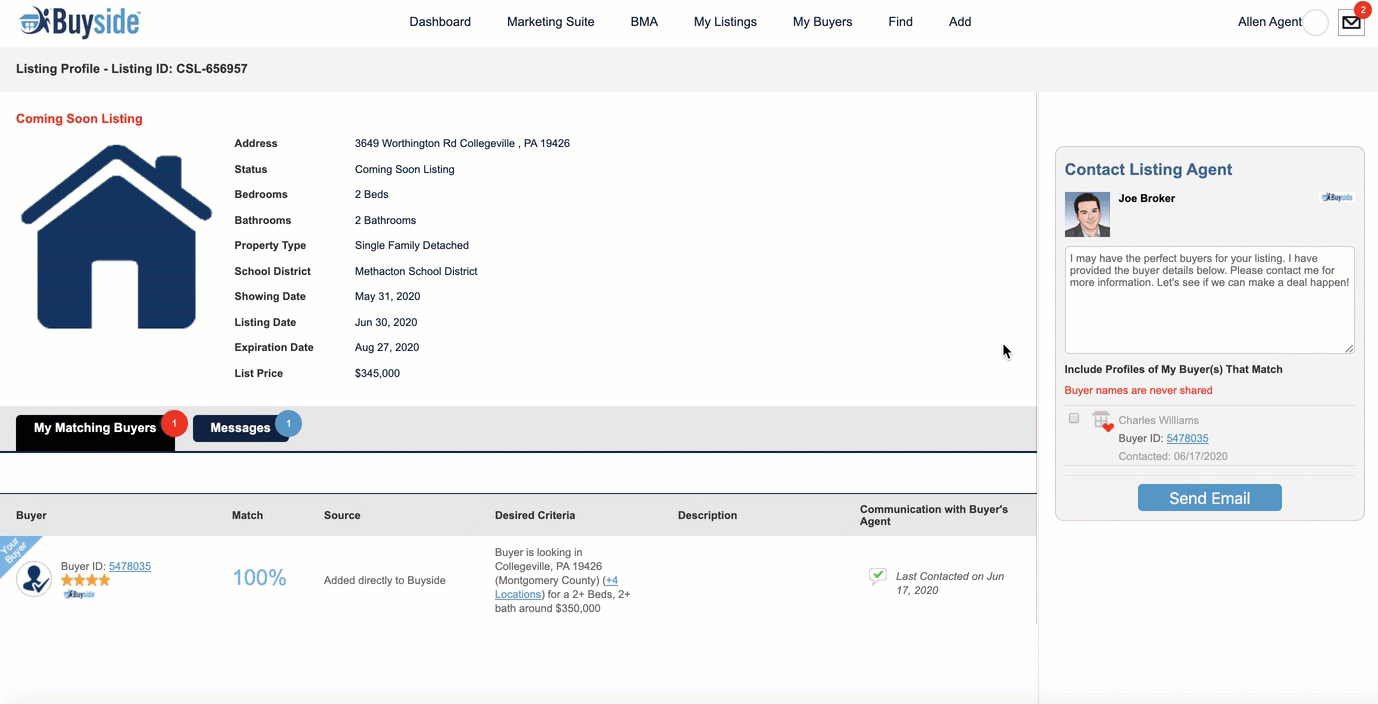 How to: Find Listings - 1-Pager
(Click here to download)