Adding a buyer provides tremendous value to you. It allows you to market your buyers' needs to other agents 24/7 and gives you the inside scoop on Coming Soon Listings and price reductions before they happen. This will turn your buyers into loyal buyers once they see that you are the agent who is giving them the inside track!
To add a buyer:
From your dashboard, select Add Buyer. Alternatively, you can go to the My Buyers page as well.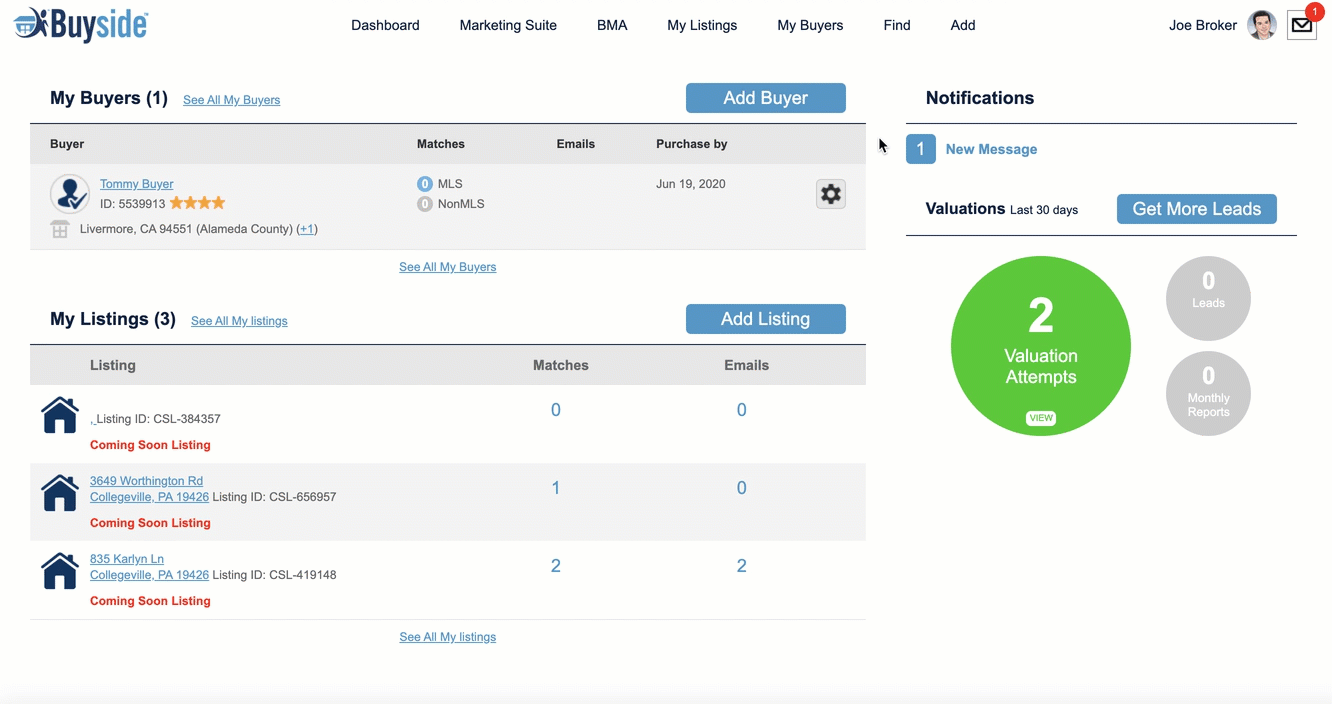 In the Locations section, enter your buyers desired cities, school districts, and neighborhoods (if available)

In the Features section, enter your buyer's desired features in a home. Only the bold asterisk fields are required. Make sure to add comments to give other agents a better idea of what your buyer is looking for.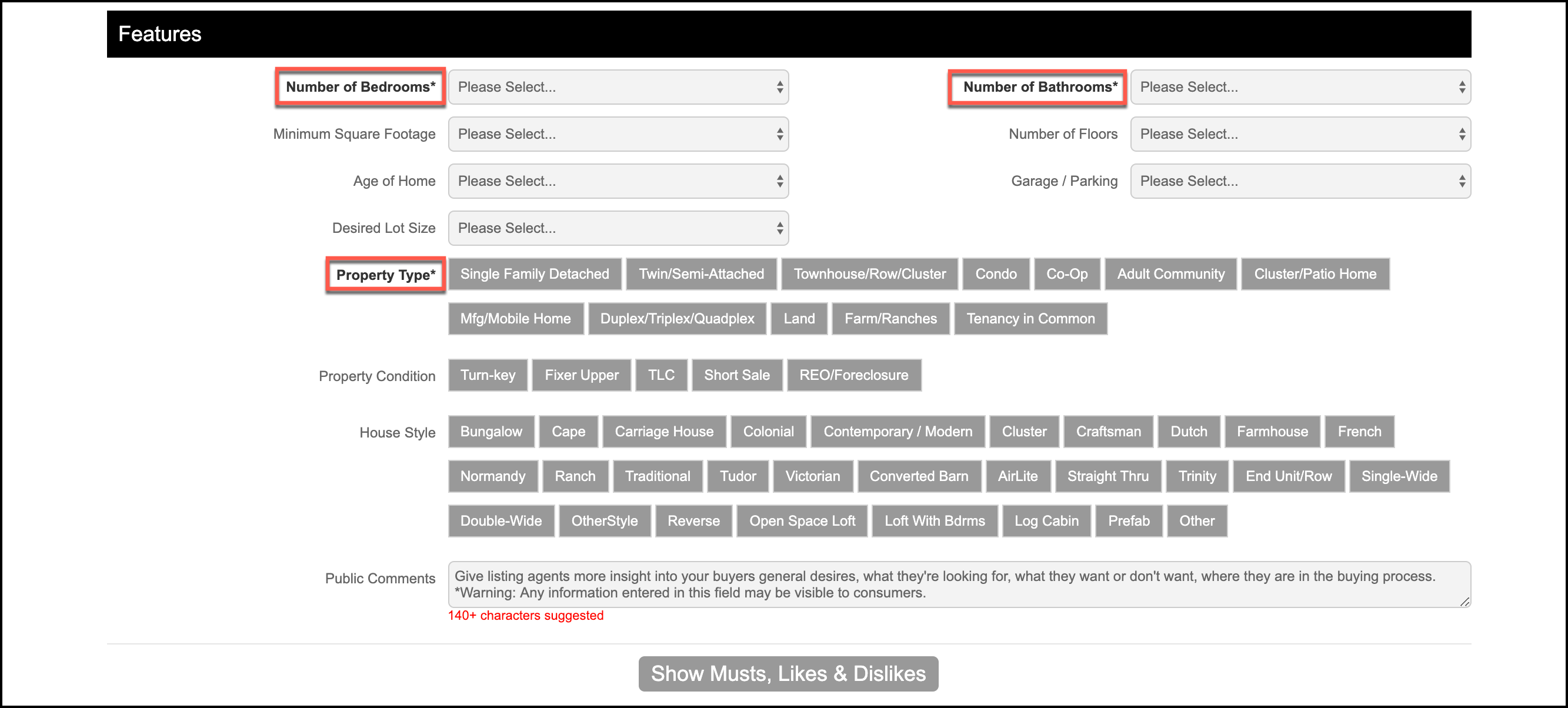 In the Financials section, enter your buyer's desired price range, as well as their purchasing confidence. This gives agents an idea of how strong your buyer is.

In the Buyer Details section, enter your buyer's name, email address, and any other notes. This information is only seen by you and is there to help you keep track of your buyers. We will assign a BuyerID to your buyer so that their information stays confidential.

Finally, select Add Buyer and you will see the buyer in your dashboard, as well as your My Buyers page.