From the main navigation bar, hover over Marketing and click on Home Valuation Site.

There will be options at the bottom of the page for you to market your page.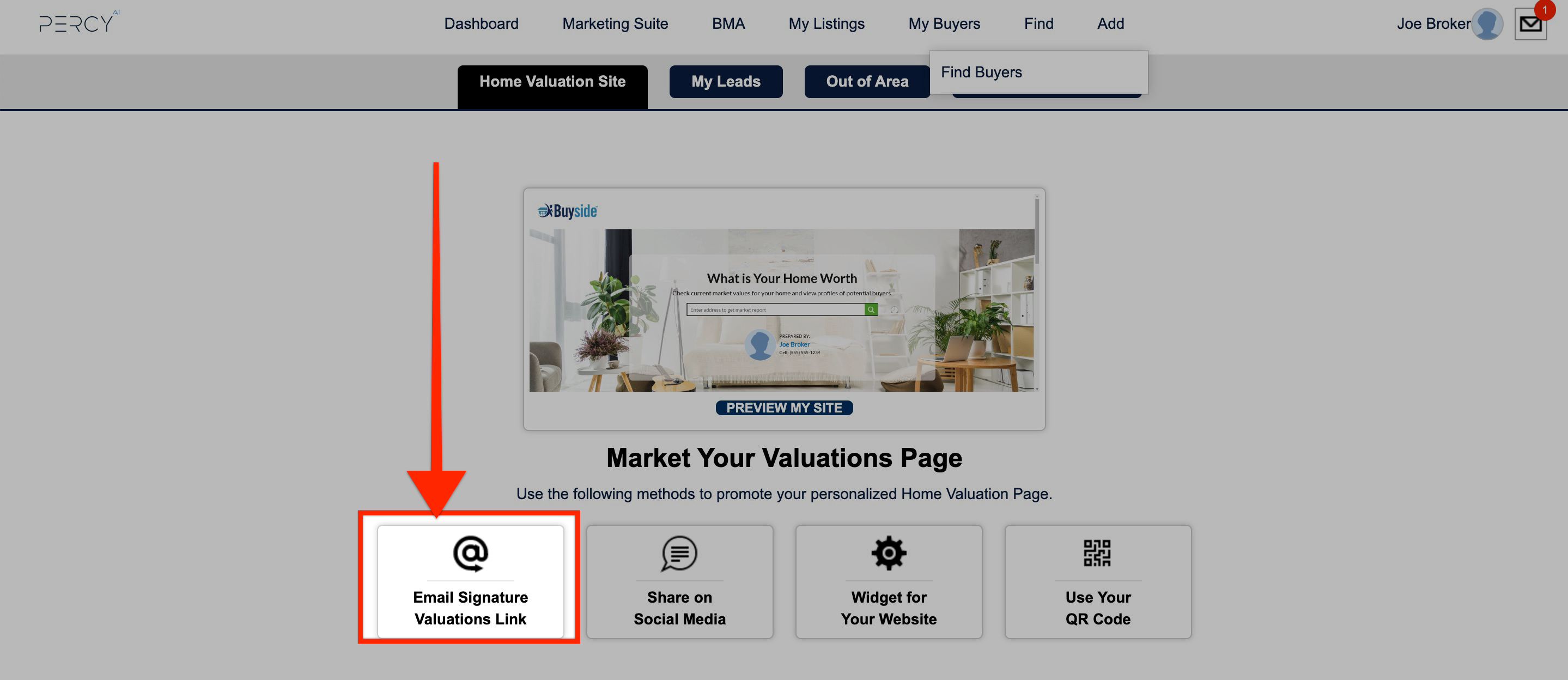 Choose Email Signature Valuation Link. Click Copy Link and follow the rules of your email service to add the link to your signature.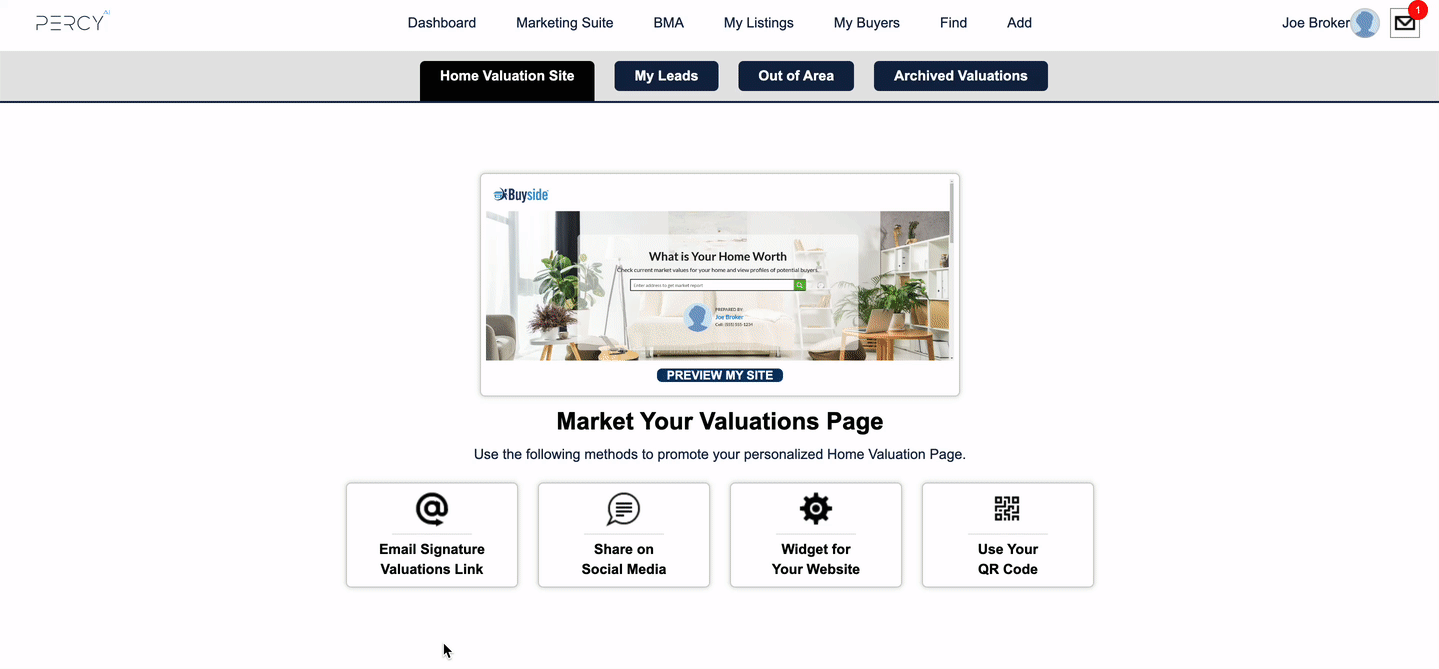 For more specific instructions by email platform, please click the following links: