Supply Side Trends show homes sold per quarter over the past year, by price range. It is specific to the zip code in which the house is located. Use it as a tool to talk through a selling strategy with homeowners.
- Reviewing Supply Side Trends
- How to: Discuss the Supply Side Trends with Homeowners
- Supply Side Trends (downloadable 1-Pager)
Reviewing Supply Side Trends
Supply Side Trends help accomplish 3 things:
1. Get homeowners curious about the buyer market seasonality.
2. Determine when and for how much to list your property.
3. Eventually...Win the Listing opportunity.
How does it help win a listing opportunity?
It can be used to display your knowledge of the market.
For example: Your home seller might want to sell in the winter, but is worried there will be less buyers available at that time after looking at Supply-Side Trends. You can respond:
"Yes...traditionally, there is less buyer activity in the winter. However, in your area in particular, the inventory will be low. Your house shows extremely well and should be one of the most desirable properties on the market at that time. List with me and we will sell."
The trends will be shown in a line-graph (Total homes X Quarter):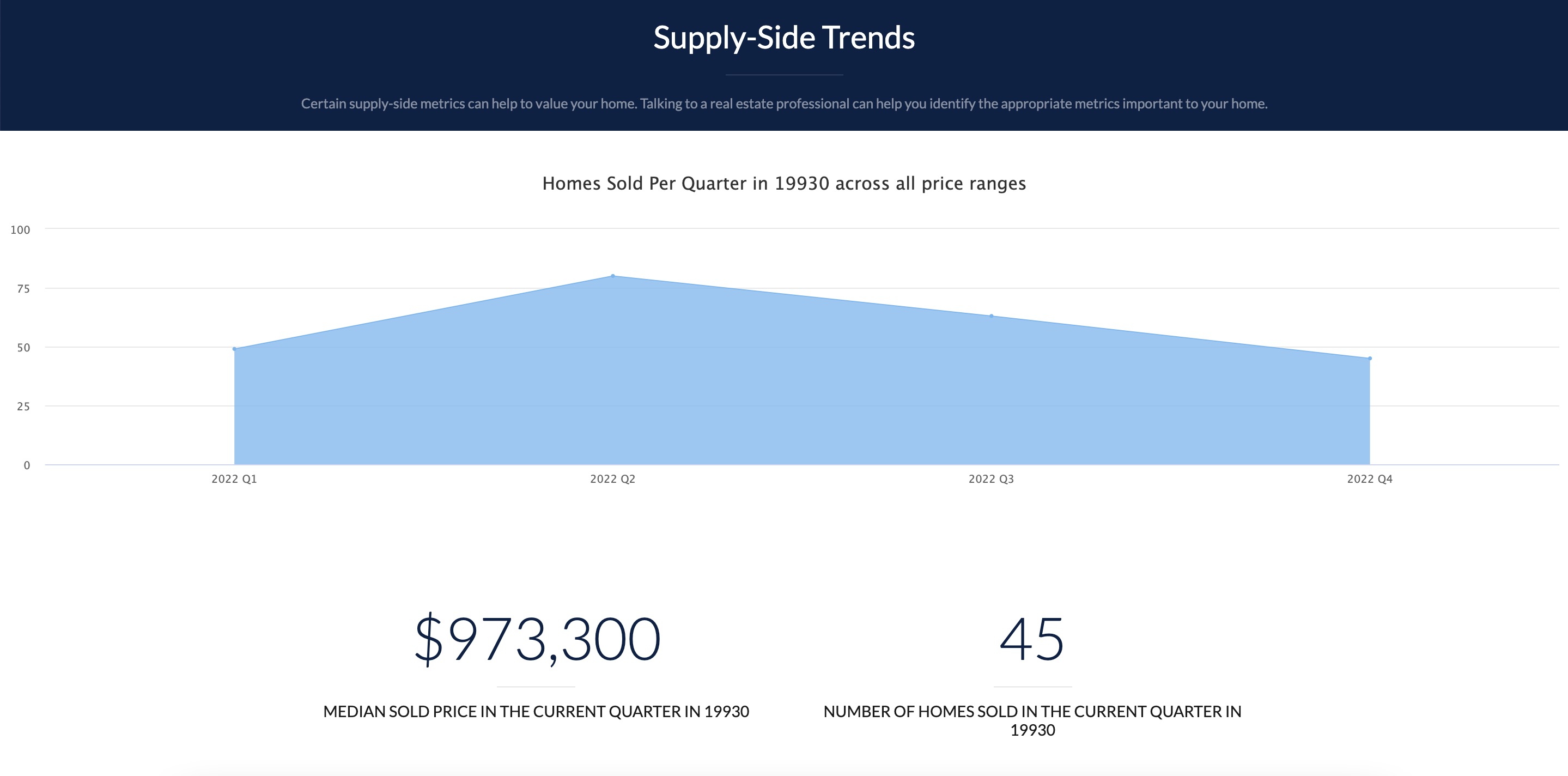 Use the insights to your advantage when discussing your knowledge of the market and pricing options.
How to: Discuss the Supply Side Trends with Homeowners
1.. Discuss when might be the most opportune time to list:
"Buyers are most active in the Spring and Summer. However, inventory tends to be a bit lower during winter. List with me & I'll help you navigate the best time to put your house on the market."
2.. Determine what is an appropriate listing price:
"Your house has a bit of added value with the new addition. We should be able to sell for much higher than the median. List with me and I'll help you get top-dollar pricing...and still sell fast."
3.. Reassure the homeowner that national market trends may not pertain to their specific market!
Supply Side Trends 1-Pager (Click here to download)